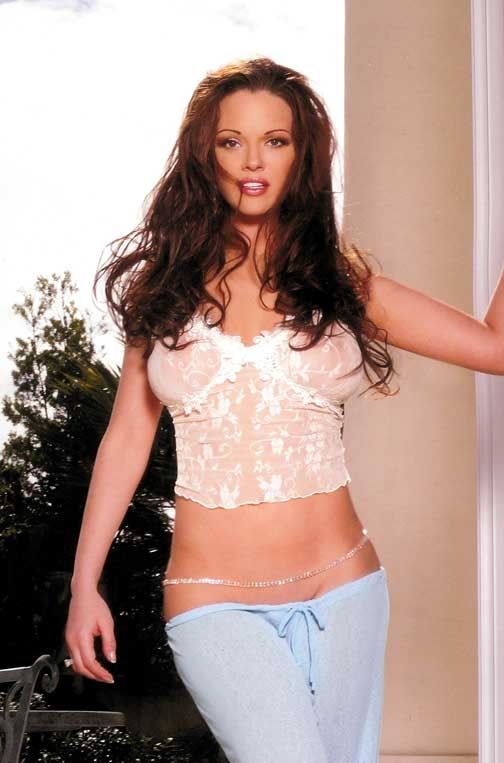 This poker girl is more than mere good looks and great assets,
Anna Benson
is absolutely one of the girls on poker to watch out for. She, the
Gold Digger of Poker
, has taken the poker world by surprise in just under a year. Beauty, brains and wit on the tables, no doubt she has quickly gained respect as one of the foremost female poker players in the poker world.
Anna Benson entered the
2005 World Series of Poker
just because of a dare from an anonymous fan. Fortunately, she became the beneficiary of the dare. Despite of having just under a month of training for the game,
Texas Holdem
to be particular, Anna outlasted until the end of the third day, beating more than half of the field of experienced and professional poker players - about 1200 players.
Anna Benson is a woman to be seen and to be heard. She already had countless of magazine layouts hitting the stands, she balances her time between photo shoots interviews and charitable endeavors. Anna has been featured on TV shows and sexy magazine such as FHM, being featured twice on FHM sexiest list.
She is also a devout philanthropist, having donated thousands of dollars to various charities around the world. She also had a non profit organization that is devoted to fight terrorism in local communities, named Benson's Battalion. The organization has assisted numerous police departments, fire departments and emergency medical services through their own funds.
The Battalion was created in response to September 11, 2001. After donating $50,000.00 to the United Way, Anna and Kris still wanted to do more, and the Battalion allows them to stay actively involved in the protection of their communities. Senator Melissa Hart honored Benson's Battalion in congress in the early part of 2004.
Today, although it is not clear whether or not she will be engaging in another World Series of Poker Tournament, but she still plays poker as a her hobby. She occasionally plays poker, live and even at a
reliable online casino
for good.